Mingas
Música de Moçambique
Mingas is a singer-songwriter
from Mozambique,
... and this is her website.
Mingas is a singer-songwriter from Mozambique.
Singer-songwriter
from Mozambique.
A cappella, at home in the garden:
A brief, informal recording of 'A Nkama wa hi Siya', made possible by the nice people from CKU, Denmark: Patricio Pock-Steen Fraile (audio), Torben Ulrik Nissen (video) and Kathrine Storgaard Carlsen.
Videos Lightbox by VideoLightBox.com v2.7
Latest CD:
December 13: Release of Mingas' new CD, 'Vhumela'.
Find it in Maputo at: Mabuko, Conga, Gil Vicente Bar, Bazar Paraíso, Airport gift shop,...
In Nampula at Mabuko (Girasol Hotel) and in Beira at Restaurant 2+1
Available for download at
CD Baby
,
iTunes
and
Amazon.com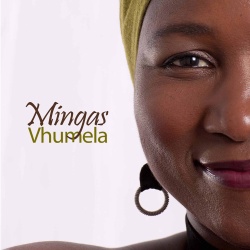 Track List:
Na Wene
Khululeko
Vhumela
Nengela
Só Com Camisinha
Rwadna
Kadya
Nyandhayeyo
Redondo
Nwêti
Mathapa
Ma Poison
A Va Saty Va Lomu
Malungelo
December 10:
The French Ambassador to Mozambique, M. Serge Segura, presented Mingas with her insignia as
"Chevalier dans l'Ordre National des Arts et des Lettres".
News articles:
Domingo-Cultura
O País Tindzava
Domingo
Current solo albums:
(Click on
RECORDINGS
for details about these and other recordings!)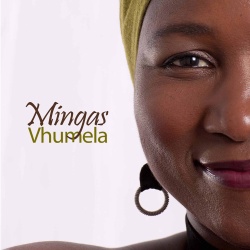 'Vhumela' (CD, December 2013)
'Vuka Africa' (CD, 2009)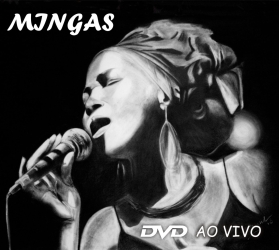 'Mingas ao Vivo'
(DVD, 2009)
Audio clips:
(Click on title in play list...)
Previously, this year:
April 4: Mutiflora Decor (Matundu), Tete,
"Homenageie a uma mulher, esposa, mãe, filha, irmã, namorada, prima, avó..."(Poster)

February 14: 'Dia dos Namorados', Gil Vicente Bar Cafe in Maputo (Poster)

January 31: Marrabenta Festival at Centro Cultural Franco-Moçambicano. Mingas, Dilon Djindji, Neyma, Wazimbo, Stewart ...more... (Poster)